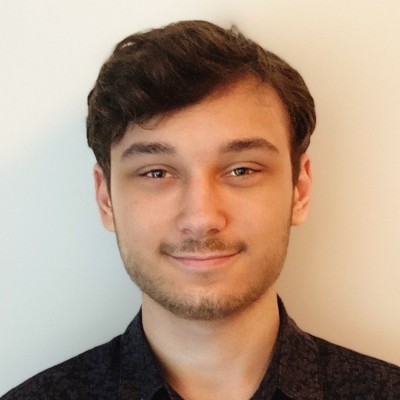 Tristan Lonsway
Computer Science && Physics Student @ Stony Brook University
email: tristan[dot]lonsway[at]stonybrook[dot]edu
---
Bio
I am currently a third year student studying computer science and physics at Stony Brook University. Some of my current interests are in algorithms, distributed computing, simulation, and genetic algorithms. In my free time, I like biking, hiking, reading, and cooking.
---
Experience
> Research Fellow - File Systems and Storage Group

Collaborated with a team of researchers from IBM and Stony Brook to research the optimal scheduling of containerized machine learning applications on large-scale GPU clusters.

> Teaching Assistant - Analysis of Algorithms

Worked with a team of TAs to create assignments, exams, and other learning material for a class of 40 students.

> Teaching Assistant - Cybersecurity

Developed original course material with a team of graduate students for a course directed at high school students.
---
Projects
> OpenGL Powered Game Engine

Collaborated with several peers to produce a GPU-accelerated 3D game engine in Java

> GPU-Accelerated Machine Learning Framework

Worked with a peer to design and implement a generic framework used to develop neural network models in C++

> Website for High School Computer Science Club

Designed the website for a computer science club using HTML, CSS, and JavaScript

> Genetic Algorithm Based Neural Network Models

Programmed a neural network that learned its structure and weights through a genetic algorithm

> Server Hosted Social Media Platform

Created a social media platform from the ground up with a fellow student for an AP Computer Science project
---
Technical Communications (CSE300) Projects
> Press Release

Wrote a press release about the opening of the new David Geffen Hall for the New York Philharmonic.

> User Instructions

Created a detailed set of user instructions to cook a perfect dish of spanish rice. The user instructions provided a detailed breakdown of every step of the process, allowing users of any skill level to follow.

> Collaborative Problem Solving Project

Collaborated with a group of 3 other students to present an investigation into a problem and a proposed solution. Our group focused on improving the information management platform used by Stony Brook University called SOLAR.